Your Journey Towards The Smile Of Your Dreams Starts Here!
At Inertia Dental, we believe in creating a comfortable and personalized experience for every patient on their journey toward the smile of their dreams. From the moment you step into our inviting waiting room, we strive to provide a relaxing and enjoyable atmosphere, complete with complimentary beverages and luxurious massage chairs.
Our team of dental professionals takes a patient-centered approach, prioritizing your needs and desires above all else. We listen attentively to your concerns and preferences, sharing our expertise only after we have fully understood your unique situation. We create tailored treatment plans that best suit your time and budget, ensuring a comfortable and stress-free experience.
We understand that many people may feel anxious or nervous about dental appointments. That is why our team is dedicated to making your visit as positive and comfortable as possible, from start to finish. You can trust us to walk with you every step of the way on your oral health journey.
Schedule an appointment now, and let us help you move toward the smile of your dreams.
Schedule Appointment
Meet Our Dentists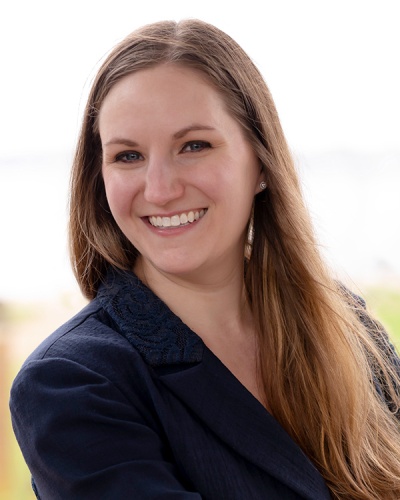 Meet Judy Marcovici, DMD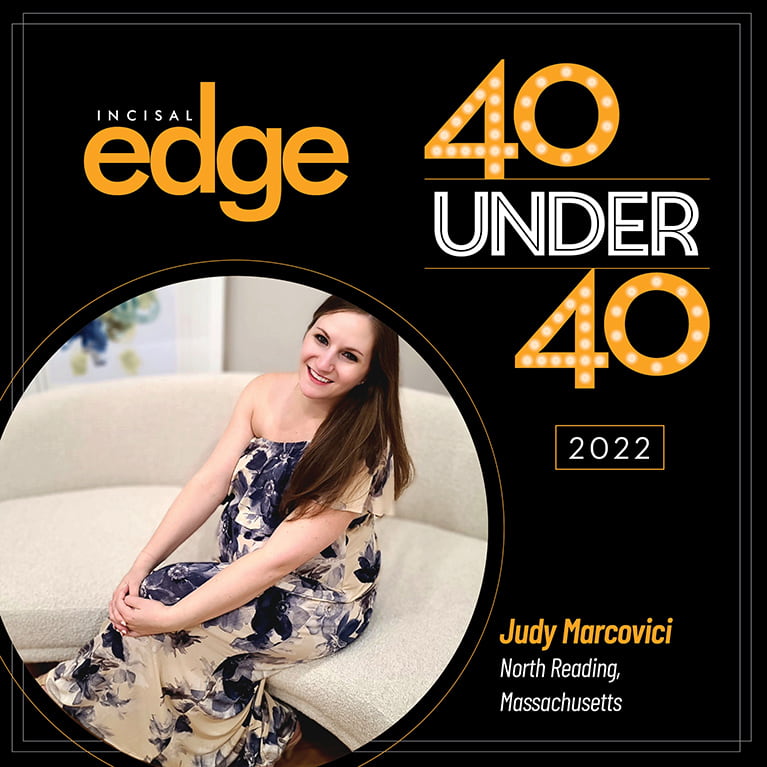 Dr. Judy Marcovici completed her undergraduate education at the University of Connecticut in her home state, following up with a DMD from Florida's LECOM School of Dental Medicine. She continued to expand her knowledge with an Advanced Education in General Dentistry Residency at the Medical University of South Carolina, where her focus was the treatment of complex dental cases.  Her intent is to build Inertia Dental into a one-stop shop for comprehensive dental care.
Dr. Judy is patient-focused with a gentle touch and an easygoing chairside manner—people first, teeth second. Patient comfort is her priority, and relaxation of anxious patients is a challenge she welcomes. Dr. Judy is a member of the Massachusetts Dental Society and a Fellow in the International Congress of Oral Implantologists. She also belongs to the following professional organizations:
Dr. Judy is new to the Boston area. In her free time, she loves spending time with her family, enjoying the outdoors, and traveling. She speaks both English and Hebrew.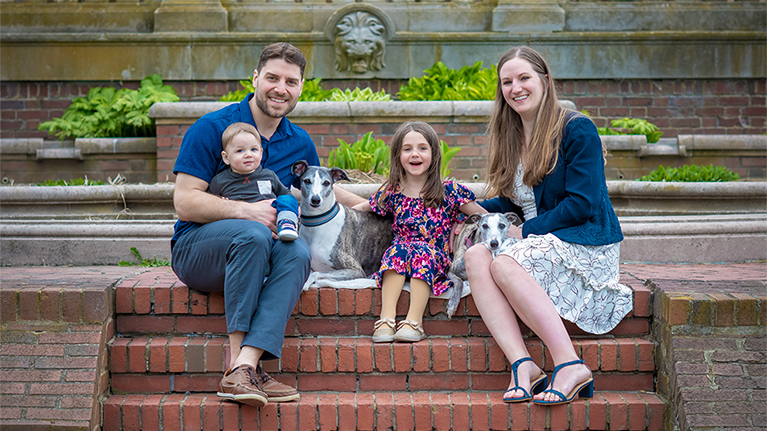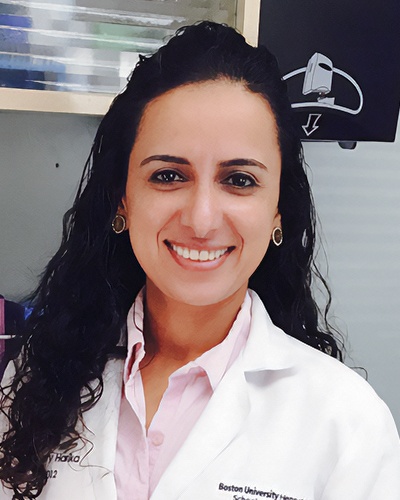 Meet Cherry Harika, DMD
Dr. Cherry Harika earned her DMD from Boston University. She is committed to staying up to date with the latest advancements in dentistry and enjoys expanding her expertise. Dr. Cherry has additional training in implants, surgical extractions, Invisalign® and restorative dentistry.
Patient-centered care comes naturally to Dr. Cherry because she loves getting to know her patients on a personal level. It is very important to Dr. Cherry to make her patients feel at ease and alleviate their fears. She enjoys listening to her patients' stories while creating individualized treatment plans to improve their oral health.
Dr. Cherry lives in Burlington with her husband and son, Nihal. Some of her hobbies include reading, going on walks and cycling. She also enjoys discovering new recipes to cook and singing with her family.
Meet Michael Mistretta, DMD
Dr. Michael Mistretta grew up in Tampa, FL. He completed his undergraduate degree in Food Science and Human Nutrition at the University of Florida. Dr. Mistretta realized his passion is dentistry and went on to receive his Doctorate Degree in Dental Medicine at Boston University in 2019.
Dr. Mistretta loves learning and expanding his expertise. Since graduating, he has furthered his education in dental implants, cosmetic dentistry, and clear aligner treatment. Dr. Mistretta loves being able to give patients confidence in their smiles and providing them with a lasting sense of trust and comfortability. It is very important to him to get on the same page with his patients while creating a treatment plan for their oral health.
In his spare time, Dr. Mistretta likes exploring new areas around Boston, attending live shows, dining with friends, and playing video games. He resides in Somerville with his fiancee, Donna, and their two cats, Jim and Frank.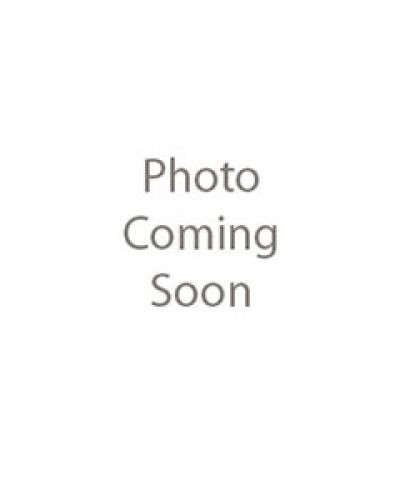 Meet Heidar Zohrehei, Resident Endodontist
Dr. Heidar Zohrehei grew up in Saveh, Iran. His first professional career was in electrical engineering, and he felt unfulfilled. Dentistry is his passion and he decided to follow his dream. Dr. Zohrehei then went on to dental school in Hungary and graduated from dental school in the Philippines. After working in Iran for the 3 years, he moved to the US with his wife in 2014.
Dr. Zohrehei wanted to continue his passion in the US and completed the Advanced Standing program at Boston University for internationally-educated dentists. He loves being able to reduce oral healthcare pain and send patients home with a smile. This is why Dr. Zohrehei is continuing his education at Boston University in the Endodontic program to specialize in treatments to reduce pain.
When Dr. Zohrehei isn't working, he enjoys spending time with his wife and daughter. They love taking trips to explore nature. Some of his hobbies also include hiking, spending time with friends, and reading a good book.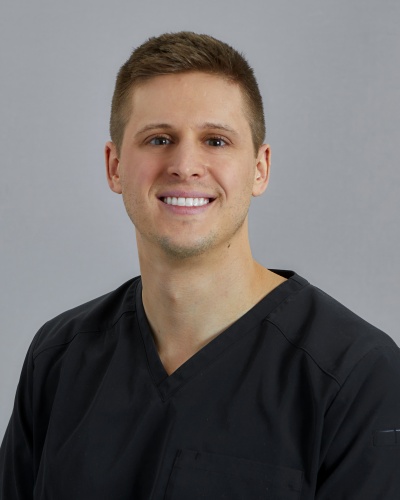 Meet Matt Asermely, DDS
As a pediatric dentist, Dr. Matt strives to provide a fun and interactive dental experience for his patients while providing high-quality oral health care. He treats infants, children through adolescence, and adults who have special healthcare needs.
Dr. Matt received his doctorate in dental surgery from the University at Buffalo School of Dental Medicine. He then spent two years of advanced training in pediatric dentistry through Harvard University and Boston Children's Hospital, where he served as chief resident. During his training in Boston, he focused on safely treating medically complex and behaviorally challenging children.
In his spare time, he enjoys traveling, snowboarding, and trying out new restaurants. He is a passionate Boston sports fan and loves to catch a game in any season.
He is thrilled to join the team at Inertia Dental, and looks forward to getting to know the families and children of the practice!
Meet Our Team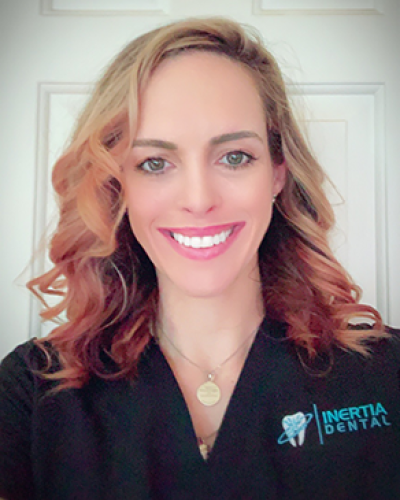 Brittany Marie Horrigan
Registered Dental Hygienist
Brittany grew up right here in Reading and is happy to be back in this close knit community. She graduated from Middlesex Community College in 2013 with an Associates in the Liberal Arts of the Sciences, and furthered her education by completing her Associates in the Science of Dental Hygiene in 2015. As a hygienist, Brittany takes her continuing education courses yearly to keep her knowledge up to date such as CPR, Invisalign, Itero scanner, Trios scanners and local anesthesia delivery.
Brittany favors several aspects of her job from changing the perspective of anxious patients, to creating a bright, healthy smile to patients who were embarrassed of their teeth, and making a child's first few appointments fun and exciting to keep them smiling for years to come. Brittany's goal is to take the appointment at her patients' pace, resulting in that patient returning, because they feel more comfortable in her chair than anywhere else.
When Brittany isn't working she spends her spare time with family and loves their weekly Sunday lunch get-togethers. She enjoys being outside gardening, painting, doing yoga, playing with her dog and trying anything new. Brittany is big in giving back to the community and loves supporting causes such as Special Olympics and Epilepsy foundations.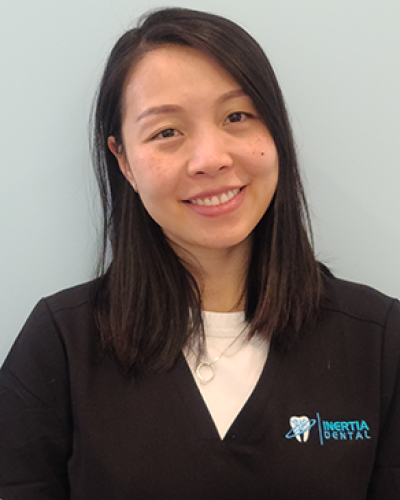 Vy Le
Registered Dental Hygienist
Vy Le grew up in Vietnam and came to the United States at age 18. She earned her Dental Hygiene degree in 2013 from Middlesex Community College. Vy Le is trained in CPR/BLS and is certified in local anesthesia. She is eager to continuously further her knowledge yearly by attending continuing education courses in order to provide patients with the utmost care.
Vy Le's favorite part of her job is to educate and encourage patients to completely understand their oral health. She loves connecting with her patients on an individual basis to learn what is most important to them. Vy Le's goal is to provide her patient's with a standard of care in a comfortable and safe environment.
In Vy Le's spare time, she enjoys exploring Boston and traveling with her husband and lovely dog, Neve. Some of her hobbies include dancing, listening to music and hiking with her friends.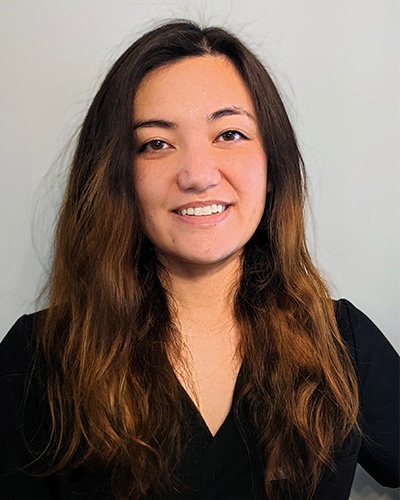 Haley Slater
Registered Dental Hygienist
Haley grew up right here in North Reading and loves that she gets to serve her community by creating healthier smiles. Haley earned her Dental Hygiene degree from the Forsyth School of Dental Hygiene at Mass College of Pharmacy and Health Sciences University. She is committed to completing yearly continuing education courses to expand her expertise and is certified in CPR and local anesthesia delivery.
Haley loves meeting new people every day and helping patients achieve and maintain a beautiful smile. Connecting with her patients is important to her because she not only enjoys creating healthier smiles, but also helping her anxious patients feel comfortable and educated on proper oral hygiene.
When Haley isn't in the office or studying to achieve a Masters of Public Health, you can find her in Boston trying new restaurants and attending stand up comedy and Broadway shows. She also enjoys binging the latest Netflix release, reading and listening to podcasts.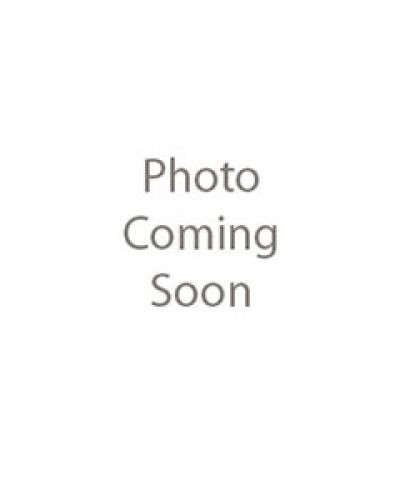 Marissa Bordonaro
Registered Dental Hygienist
Originally from Stoneham, Massachusetts, and now residing in Peabody, Marissa Bordonaro is a Registered Dental Hygienist known for her commitment to helping her patients feel motivated about their dental care. She completed her education at Stoneham High School in 2000 before pursuing further studies at Northeastern University's Massachusetts College of Pharmacy. In 2007, she earned her Bachelor's Degree in Health Science. As an RDH, she enjoys making her patients feel good and motivated about their oral health. She takes pride in fostering a positive and comfortable environment where patients can openly discuss their concerns and receive the necessary support and guidance.
Outside of work, Marissa indulges in her love for culinary experiences. Trying different foods and exploring various restaurants are one of her favorite pastimes. Marissa also finds joy in spending time with her family. She is happily married to her husband, Angelo, and together they raise their three children, Angelo, Tia, and Amana. Marissa and her family have a special place in their hearts for Lake Winnipesaukee, making it their favorite vacation destination.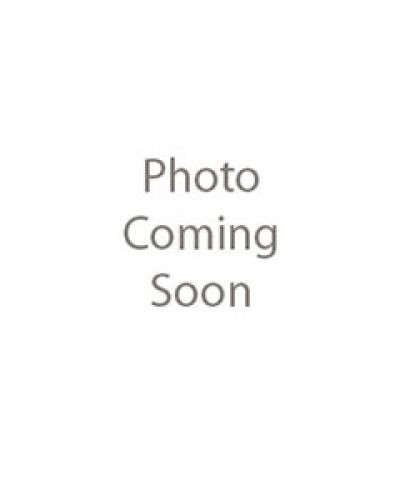 Cecilia Antigua Perez
Dental Hygienist
Cecilia is a Dental Hygienist born and raised in the vibrant city of Boston. She is a first-generation Dominican with a strong cultural background. Cecilia pursued her education at Mount Ida College before transferring to Middlesex Community College, where she earned her Associates in Dental Hygiene. She also holds a certification in Local Anesthesia, further enhancing her skills and expertise in providing comprehensive oral care. Cecilia's favorite aspect of her job is working with patients who have had previous negative experiences with dental care. She takes the time to listen and comfort them, ensuring they feel heard and understood throughout their treatment.
Outside of her profession, Cecilia is passionate about fitness and enjoys working out regularly. Additionally, she has a keen interest in real estate and actively serves as a realtor and investor. In her leisure time, Cecilia loves exploring new destinations with her family and creating lasting memories through travel experiences. She also cherishes the time spent with her beloved dog, Teddy. With her beautiful blended family, including her husband Alex, her stepsons Brandon and Daniel, and her daughter Sophia, Cecilia finds joy in the bonds they share and the support they provide one another.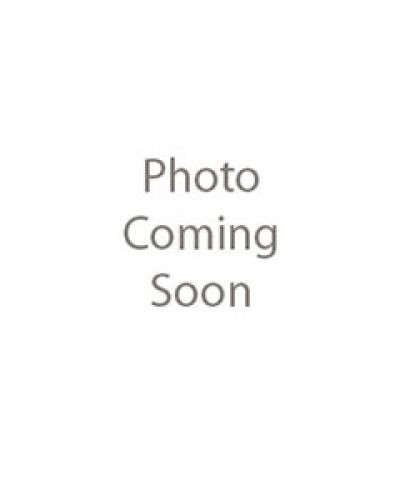 M. Helena Silva
Dental Hygienist
As a Dental Hygienist, M. Helena Silva is originally from the beautiful Azores, Portugal. She moved to Lowell, Massachusetts in 1970 and later settled in Billerica in 1991. Helena pursued her education in Lowell, attending elementary and high school in the area. She furthered her studies in science at Middlesex Community College in Bedford, Massachusetts, where she graduated. Helena is currently undergoing training in TMJ Massage Therapy. In her role as a Dental Hygienist, she enjoys meeting new people, learning about their families and lives, building relationships with them, and providing comfort to them. Her compassionate nature shines through as she goes the extra mile to help those in pain find relief and regain their comfort.
During her spare time, Helena enjoys various hobbies that include gardening, reading, and traveling. Family holds a special place in Helena's life. As an only child of Portuguese parents, she understands the importance of close-knit bonds. She has been happily married to her husband Ken since 1984 and has two wonderful daughters, Rebecca and Bethany. Helena's mother has been an integral part of their lives since her father's passing in 2013.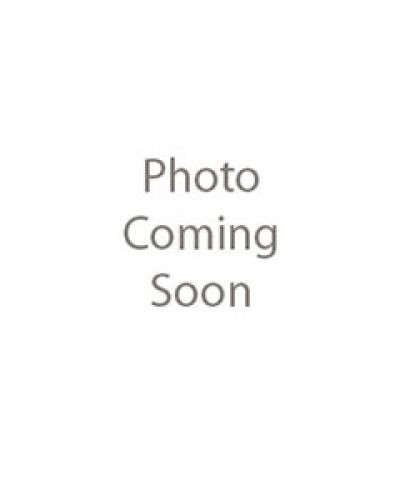 Jessie Dodge
Dental Assistant
Jessie is a dedicated Dental Assistant who grew up in the picturesque town of Byfield, Massachusetts. She graduated from high school in Georgetown in 2019 and is currently a student at Middlesex Community College. Additionally, Jessie holds a certification in Basic Life Support (BLS), ensuring her ability to provide essential life-saving care in emergency situations. Jessie's favorite aspect of her job is working directly with patients and developing connections with those who visit the dental office regularly. She takes pride in getting to know her patients on a personal level and providing them with a welcoming and reassuring environment.
Beyond her professional life, Jessie finds solace and enjoyment in the great outdoors. She has a deep appreciation for nature and loves taking her dogs on hikes. Jessie's close-knit family plays a significant role in her life. Her parents both work for a family-owned construction company. Jessie's father also pursues his passion as a commercial fisherman and her brother serves as a mailman. With her affinity for animals, she feels fortunate to work in a dog-friendly office.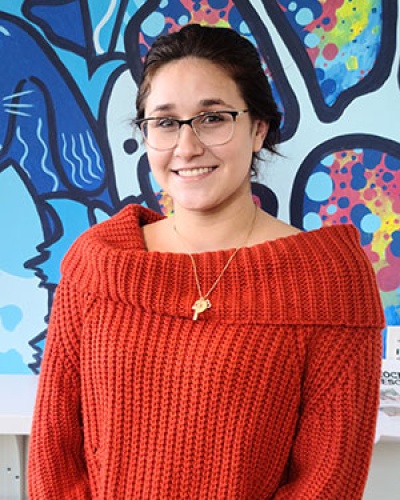 Bethany Jenna DaSilva
Front Office Admin
Bethany grew up in Billerica, MA and landed her first dental job at a dental practice right out of high school in 2014. Although this was supposed to be just a temporary job, here she is still enjoying her fulfilling dental career.
Bethany's favorite thing about this job is being part of a team whose focus and goal is to make people feel better! She loves going home at the end of a long day knowing they helped someone, whether it be by taking them out of pain or just easing some dental anxiety they may have had before coming in. Bethany also loves working in a dental office that is equipped with cutting edge technology, where you really do get the best care there is to offer!
Bethany has a little dachshund named Pretzel, who takes up most of her time. They like to garden, bake, sew, crochet, watch the birds and snuggle. Bethany and Pretzel also love sports and all things Disney!
Bethany is from a very close-knit Portuguese family. She spends a lot of time together, mostly while eating! Her best friend in the whole world is her 84-year-old grandmother who Bethany loves baking with! Her mother is a dental hygienist, which is how she got into this field. Bethany gets her problem fixer attitude from her father, who can just about fix anything! Bethany's sister is super adventurous and occasionally gets her to do some crazy things, like climbing a volcano!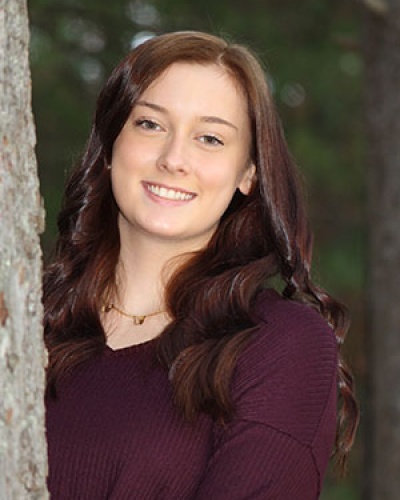 Lindsey Ward
Front Desk Admin
Lindsey grew up in Tewksbury, MA and graduated from Shawsheen Valley Regional Vocational Technical High School in Dental Assisting. Her passion for healthcare and patients started very young and although she is attending Merrimack College Nursing School, her love for dentistry will always stay with her.
Lindsey's favorite part of her job is helping patients in person and over the phone to aid in easing their anxiety. She is committed to ensuring patients have an enjoyable and safe experience. That is why she is trained in CPR, First Aid and OSHA.
When Lindsay is not in the office making patients smile, she enjoys traveling and spending summers in Cape Cod with friends and family.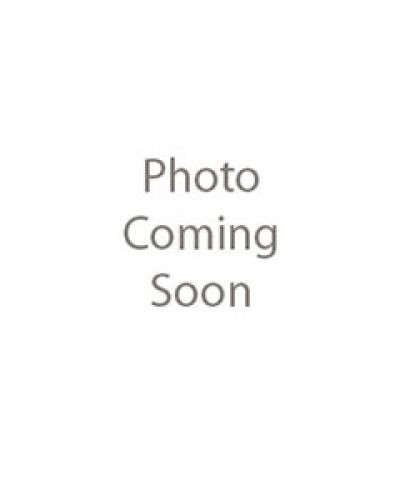 Heather Ward
Front Office Administrator
Heather as born and raised in the town of Tewksbury, Massachusetts. She attended Shawsheen Vocational High School and went on to study Cosmetology, graduating in 1985. She holds a Cosmetology L.C certification, showcasing her expertise in the field. Heather loves the opportunity to meet new people and build connections through her work. Whether it's transforming their look or alleviating their discomfort, she finds great fulfillment in making a positive impact on their lives.
In her spare time, Heather indulges in activities that allow her to work with her hands, with hairstyling being her favorite hobby. Beyond her profession, Heather cherishes the time spent with her family. She has two sisters and two brothers, and she has been happily married for 36 years. With two grown daughters, Heather values the bonds they share and the memories they create together.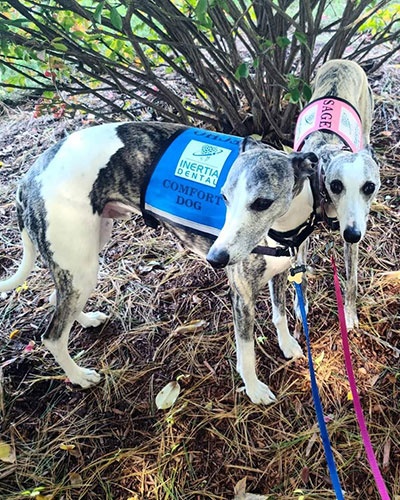 Sage
Lazy Girl
Sage is a lazy girl–but in all the best ways. She is fast, graceful, and a bit of an escape artist, but she is a gentle couch potato at heart.She's a bit of a princess and refuses to lie down on hard surfaces–only blankets, pillows, and soft dog beds for this girl. Sage loves to snuggle and will rest her face on your leg and give full-force puppy-dog eyes until you let her join you on the bed or sofa. Sage loves to make people feel welcome and relaxed.
Echo
Good Boy
Echo is a good boy (most of the time) but has a rascally streak and is the troublemaker of the two furry team members. He is two years younger and over 15 pounds heavier than Sage, but he has no idea how big he is and thinks he is a lap dog. Echo is funny and silly–he loves making people laugh. One of his quirks is that he sleeps on his back with his legs sticking straight up in the air. He is loyal, calm, and makes our patients feel at ease.