Experience Comfortable Dental Care with Inertia Dental's Advanced Technology
At Inertia Dental, your family's comfort, health, and happiness are our top priorities. To ensure you get the smile you truly deserve, we have invested in advanced dental technology ranging from 3D Imaging to Intraoral cameras, and everything in between. Our aim is to provide a comfortable dental experience through the use of modern tools that are not only minimally invasive and promote faster healing, but also enhance your overall dental health.
Smile With Confidence With Our Best Possible Dental Care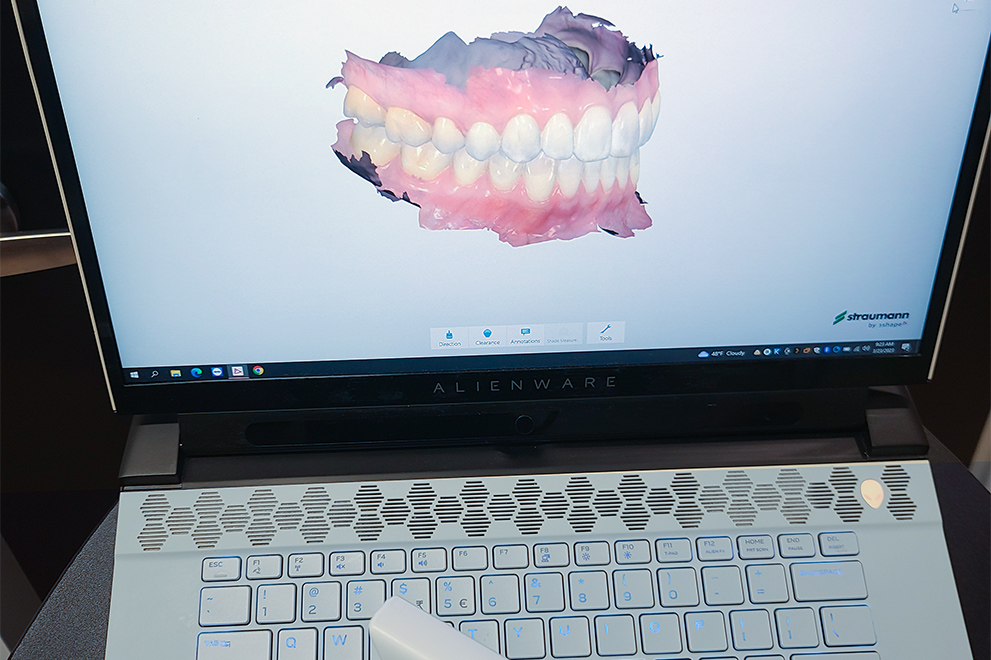 3D Imaging
Better Imaging for Accurate Diagnosis
3D imaging creates clear and highly detailed images so your dental team can see precisely what's going on in your mouth. Through these high-quality images, we will be able to provide a more accurate and comprehensive diagnosis while reducing your exposure to radiation.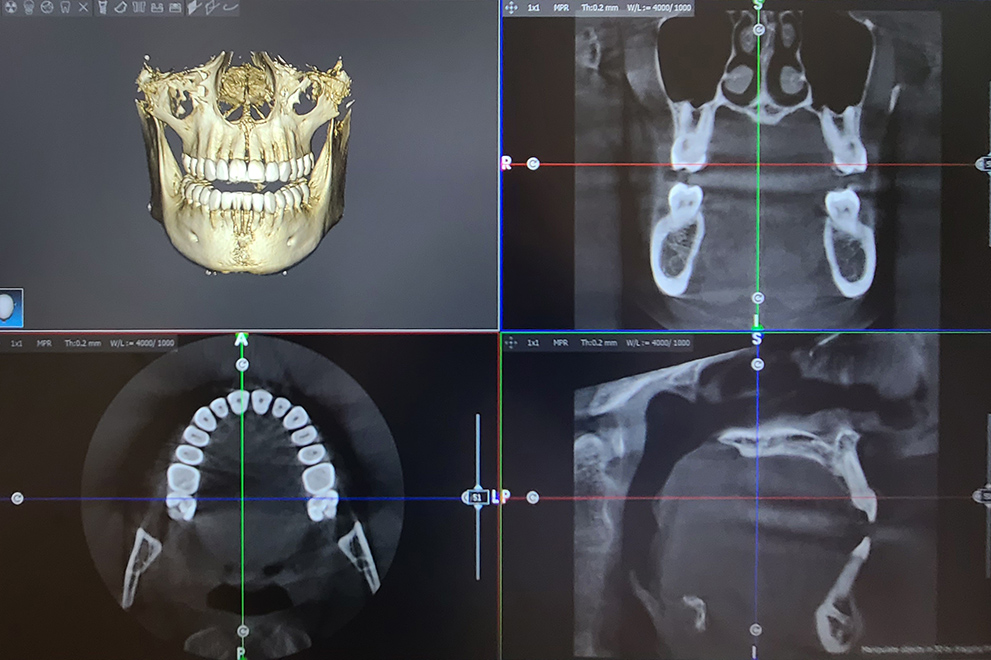 Digital X-rays
Lower Radiation, Higher Quality Imaging
By using digital X-rays – which are less invasive, produce high-quality images, and have lower radiation exposure – we guarantee a more accurate diagnosis and a more comprehensive treatment plan.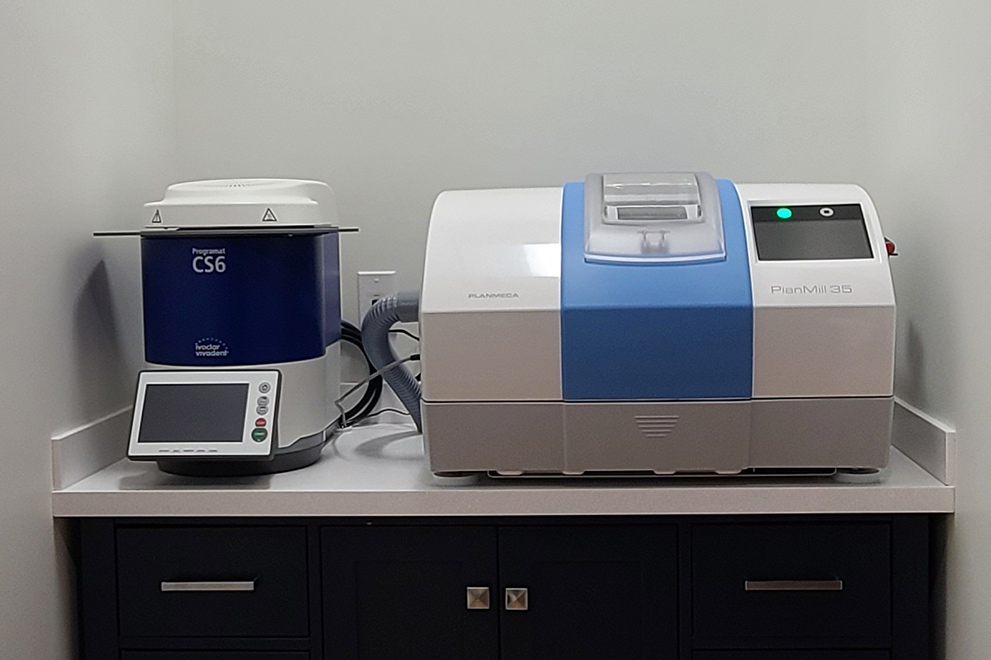 Same-day Crowns
The Quick And Convenient Restoration Solution
With same-day crowns, a digital scan of your teeth is taken and used to create a 3D image. This image is then used to design and manufacture your crown on-site, using a milling machine that can create a precise fit in just one visit. Same-day crowns offer patients a quick, convenient, and reliable solution for their dental needs.
Intraoral Camera
See What We're Talking About?
The Intraoral Camera is a high-resolution camera that is inserted into your mouth to help diagnose dental problems and perform treatments. Our doctors use it to help with the early detection of dental issues so as to prevent serious dental health problems and provide you with exceptional dental care.
Oral Cancer Screening
Oral Health Care That Gives You Peace Of Mind
At Inertia Dental, we offer Oral Cancer Screening by performing a thorough mouth and surrounding tissues exam to check for cancer or precancerous conditions. We believe early detection is key to better treatment outcomes. By diagnosing and treating precancerous conditions, oral cancer screening can prevent the development of oral cancer altogether.
CBCT Scanning
Detailed Imaging for Improved Diagnosis
Cone Beam Computed Tomography (CBCT) scan uses a cone-shaped X-ray beam to produce detailed 3D images of the teeth, jawbone, and surrounding soft tissues. Our doctors use detailed and accurate images to provide you with a precise and efficient treatment plan. It's non-invasive and has reduced radiation exposure making it safe and comfortable.